OpenMaine Augusta Meetup - Civic Tech in Central Maine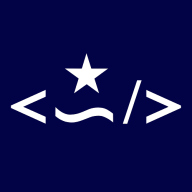 Wed., August 12, 2020, 6:00 PM
LOCATION: Online - Link Sent with Meetup Registration
OpenMaine is a group of people who are interested in civic technology projects to benefit the people of Maine. We welcome anyone who has in an interest in identifying, creating, and communicating ideas for connecting Mainers through technology.


Current active projects:
- Maine Ballot (maineballot.org)- We need help with content for the upcoming elections
Due to public distancing restrictions with COVID-19, we are online only at the moment. Please see the online event link below to register.
[Event description taken from the organizer's event page - please visit that page for the latest updates.]
How To Register
Contact Organization: OpenMaine (Augusta)
Phone: