Futureproof Your IT Service & Help Desk with AI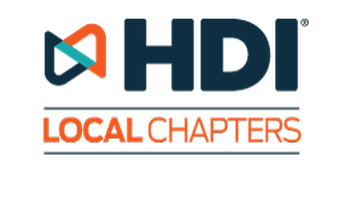 Thu., June 4, 2020, 1:00 PM
LOCATION: Online - See Event Page for Details
IT leaders are challenged to automate and transform their organizations to drive business growth and convert IT into a revenue arm through evolving economic changes. In challenging times where IT help desks are typically known for driving up costs, new AI technologies are now available and enable IT to scale support for remote working, deliver self-service to resolve requests autonomously, and improve employee productivity.
With AI, IT organizations can now contribute to digital revenue growth with next-gen conversational AI for front-office applications and Conversational RPA for back-end tasks, actions, and workflow automation. These technologies are available within Aisera's cloud-native AI Service Management Solution to dramatically cut resolution times down to an average of 45 seconds.
Key Takeaways for Futureproofing Help Desks:
You don't need volume data, long training times, and staff/resources
Conversational AI and RPA enables minimal time and cost
AI doesn't have to be scripted or rule-based
AI and ML continuously self-learns in real-time
Bio: Muddu Sudhakar is a successful Entrepreneur, Executive, and Investor. Muddu has a deep product, technology, and GTM experience plus knowledge on enterprise markets including Cloud, SaaS, AI/Machine learning, IoT, Cyber Security, Big Data, Storage, and chip/Semiconductors.
Muddu brings strong operating experience with startups as CEO (Caspida, Cetas, Kazeon, Sanera, Rio Design) and in public companies such as SVP & GM role at ServiceNow, Splunk, VMware, and EMC. Sudhakar holds a Ph.D. and MS in Computer Science from the University of California, Los Angeles, and a BS in Electronics & Communications Engineering from the Indian Institute of Technology, Madras. He is widely published in industry journals and conference proceedings and owns more than 40 patents.
---
[Description taken from organizer's event page.]
How To Register